Welcome to Calibration
CUSTOMER FOCUSED, QUALITY DRIVEN
Significant Technologies Sdn. Bhd. is a leading calibration service provider for Fiber Optical and AC/DC instruments.
We have more than 15 years experience of providing calibration services to various industries including telecommunications, manufacturing and research laboratories. We are the ONLY calibration service provider in Malaysia which has IS0 17025 certified for Optical parameters.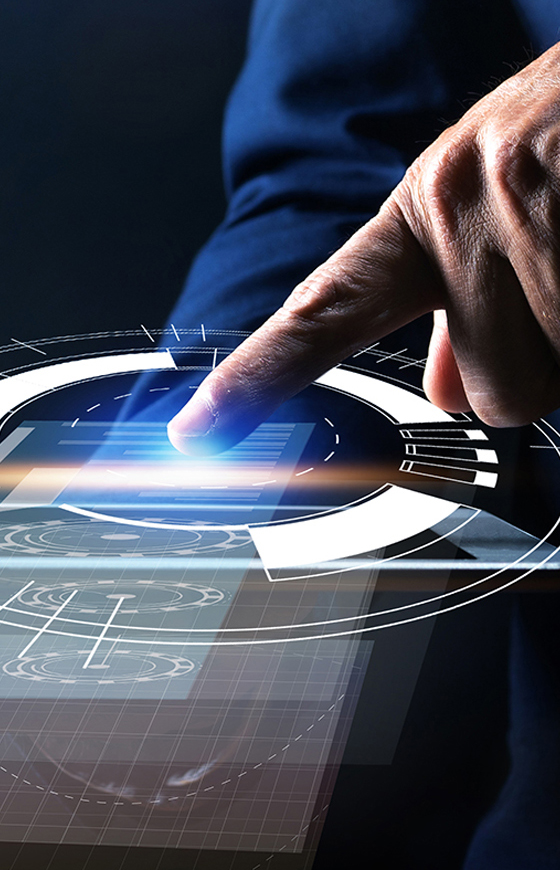 STANDARDS MALAYSIA
Accreditation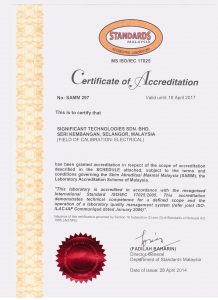 Our advantage and niche stands on the fact that we have a team of hands-on and experience calibration experts who have many years of experiences in the services. All our Calibrators are required to complete and pass the Calibration Training Program as well as biannual verification tests. The years in calibration services also require us to handle a wide range of customer's equipments from different manufacturers and makers and thus familiarized ourselves in handling most of the equipments in the market.
As an ISO 17025 accredited company we put stringent requirements of our own standards or master's equipments to make sure that it is being calibrated as per the required interval. This is to ensure that our masters are in the best condition to calibrate our customer's equipments.
To date, SIGtech has been providing calibration services to more than 180 customers including multinational manufacturers and telecommunication service providers (TM, Fiberail, Maxis, Contractors) which have very stringent requirements. Thus far, we have successfully calibrated more than 4500 instruments.
Optical
• OTDR (Portable and Desktop)
• SDH/PDH Tester (STM 1 to STM 16, lOG)
• Light Sources (FP,DFB,LED)
• Tunable Laser Source (TLS)
• Optical Power Meter
• Etc
Electrical
• Digital Multimeter
• AC/DC Clamp Meter
• Insulation Tester                                              • Earth Tester
• Oscilloscope                                                    • Etc
OUR CLIENTS
We serve only the best service and products.
OUR BENEFITS
Dream bigger. Do bigger.
One Stop Center
One Stop Center for Calibration and Maintenance
Budget
Easier Budget Planning
Cost
Significantly Lower Cost
Faster
Significantly Faster Services (Fastest in the Market)
Utilization
Easier Equipment Utilization Planning
ISO
Conformance to ISO Requirement
Administration
Less Administration Burden
Our Services
Dedicated Services
Value Added Services
Training, Seminar, Technology Updates
Address
No. 12A, Ground Floor, Jalan Dagang SB 4/1,
Taman Sungai Besi Indah, 43300 Seri Kembangan, Selangor Darul Ehsan, MALAYSIA.
WORKING HOURS
Monday – Thursday : 9.00 am to 5.00 pm
Friday : 8.00 am to 12.30 pm
Saturday & Sunday : Closed